Make Spotify better with PurePrivacy
Stop hearing ads eerily based on your personal info
Your music preferences, including your favorite artists and albums may be used to show you targeted ads. PurePrivacy gives you the option to turn off these ads.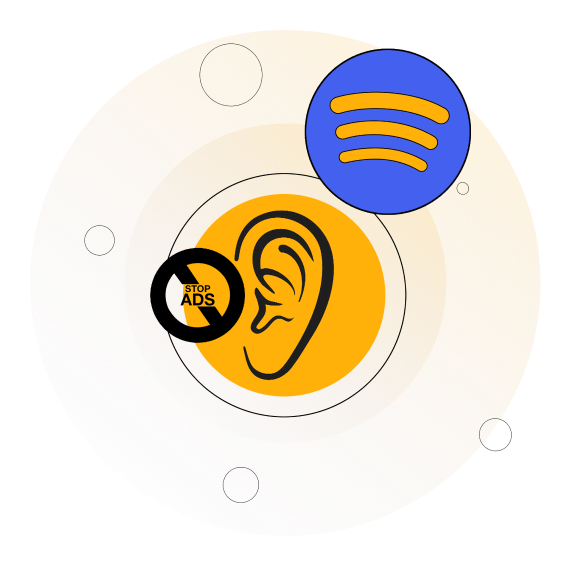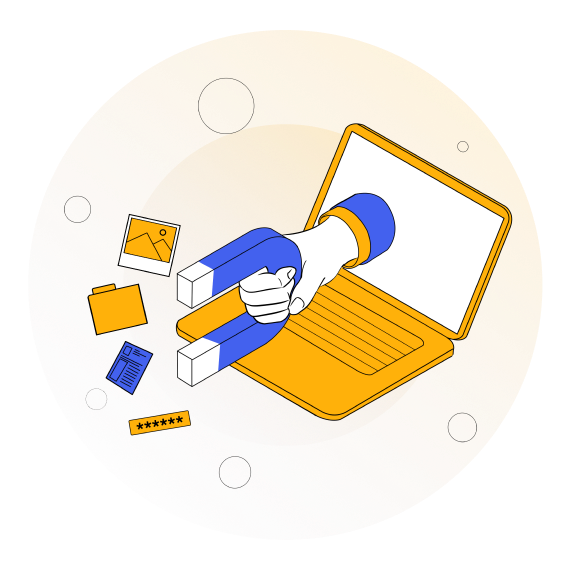 Control how your personal data is used
Confidential data you used to sign up can be used to personalize the ads for you. Use PurePrivacy to control your privacy.
Manage your data privacy by limiting the number of parties who have access to it.
Information you used to sign up on Spotify may be shared with third-parties, which can be risky. With PurePrivacy, take back control over it.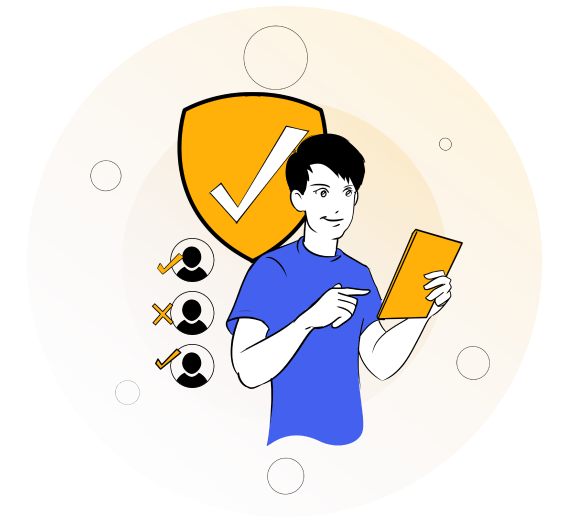 How
PurePrivacy

keeps Spotify all about the music
01 – Simplifying privacy to help you understand your options
Unlock the ultimate Spotify experience without compromising your privacy. Here, we show you how to safeguard your personal data, so you can indulge in discovering the hottest tunes and top-notch podcasts without any hassle.

No credit card required
02 – Keep your favorite artists and songs to yourself
Realizing that someone else has access to your playlist can ruin your Spotify experience. PurePrivacy wants to put the power back in your hands. You can choose whether you want your music choices to influence the ads you get or not.

No credit card required
03 – No one has access to your playlists – or your account details
With PurePrivacy no one can access your personal data, instead you get to choose the level of privacy you want to have for your account.

No credit card required
Got any questions? Ask away They're like music to our ears